TURTLE LONG SLEEVE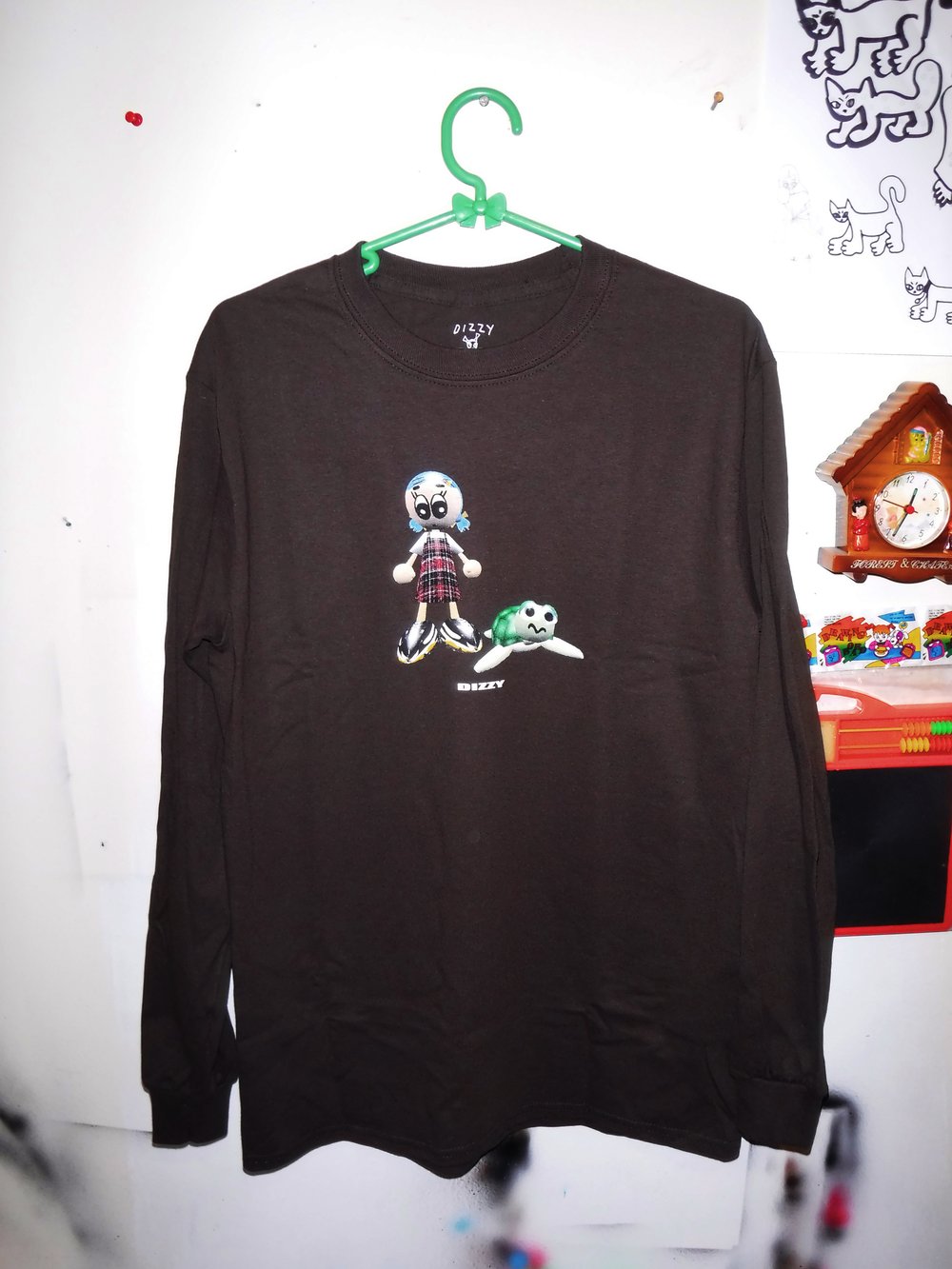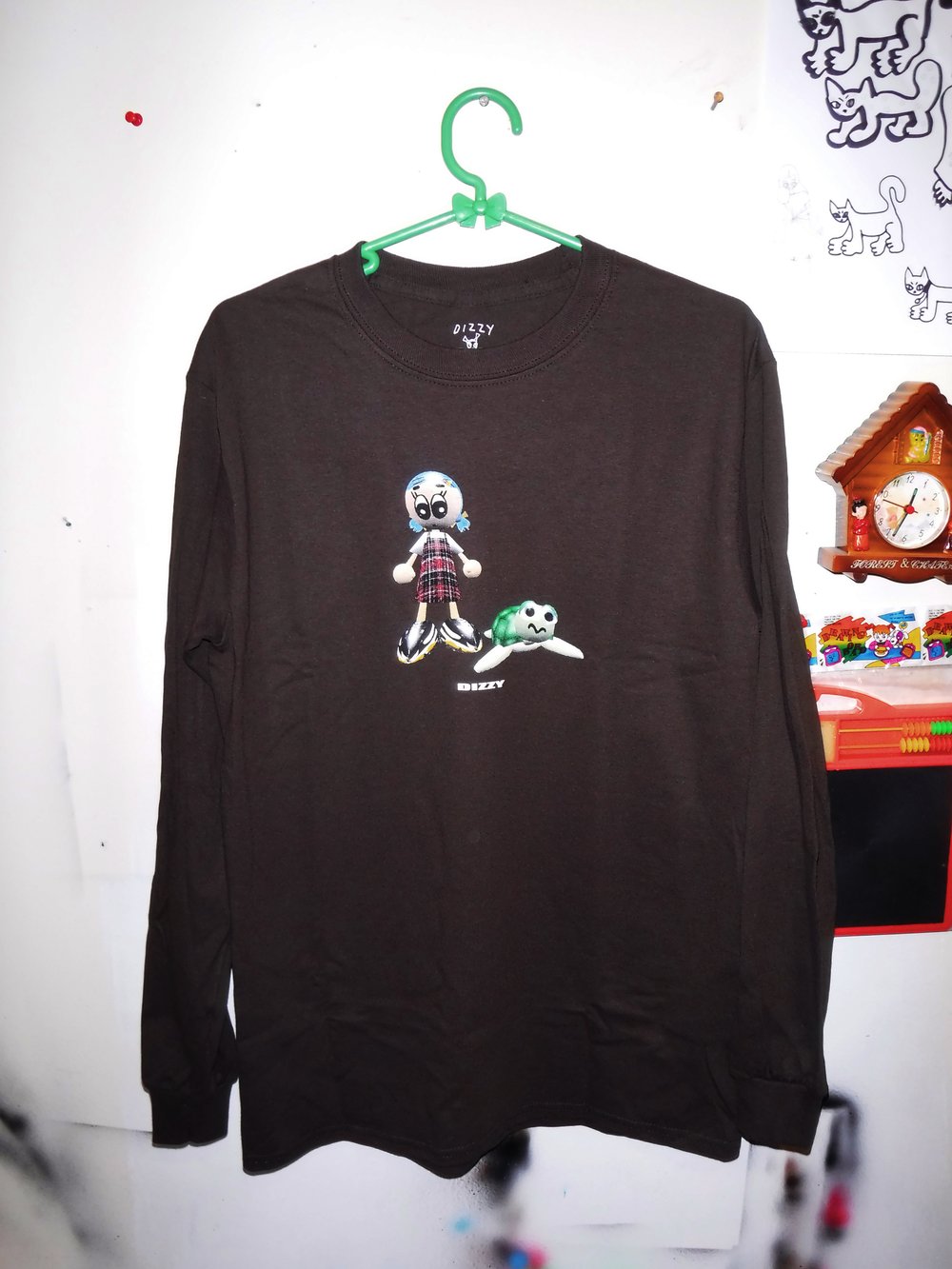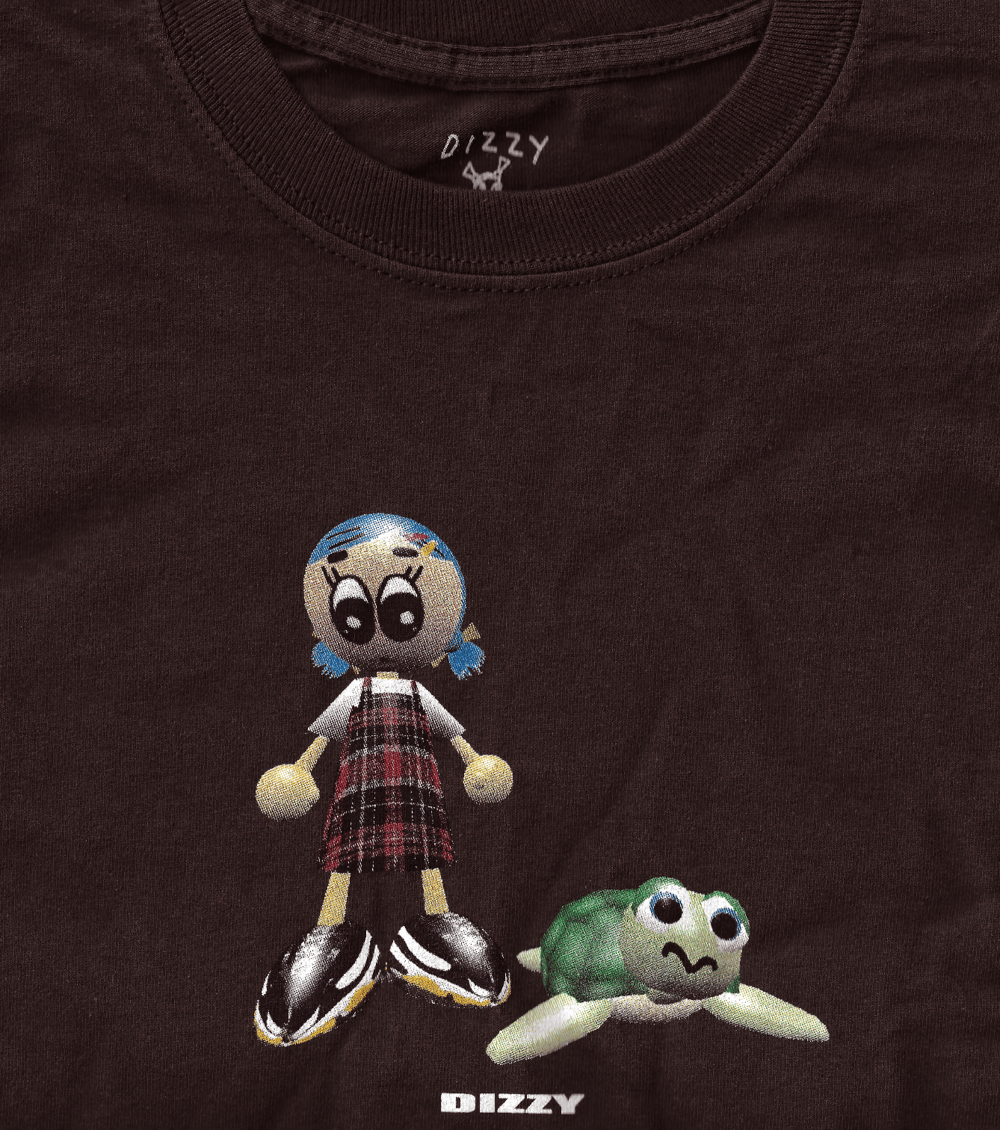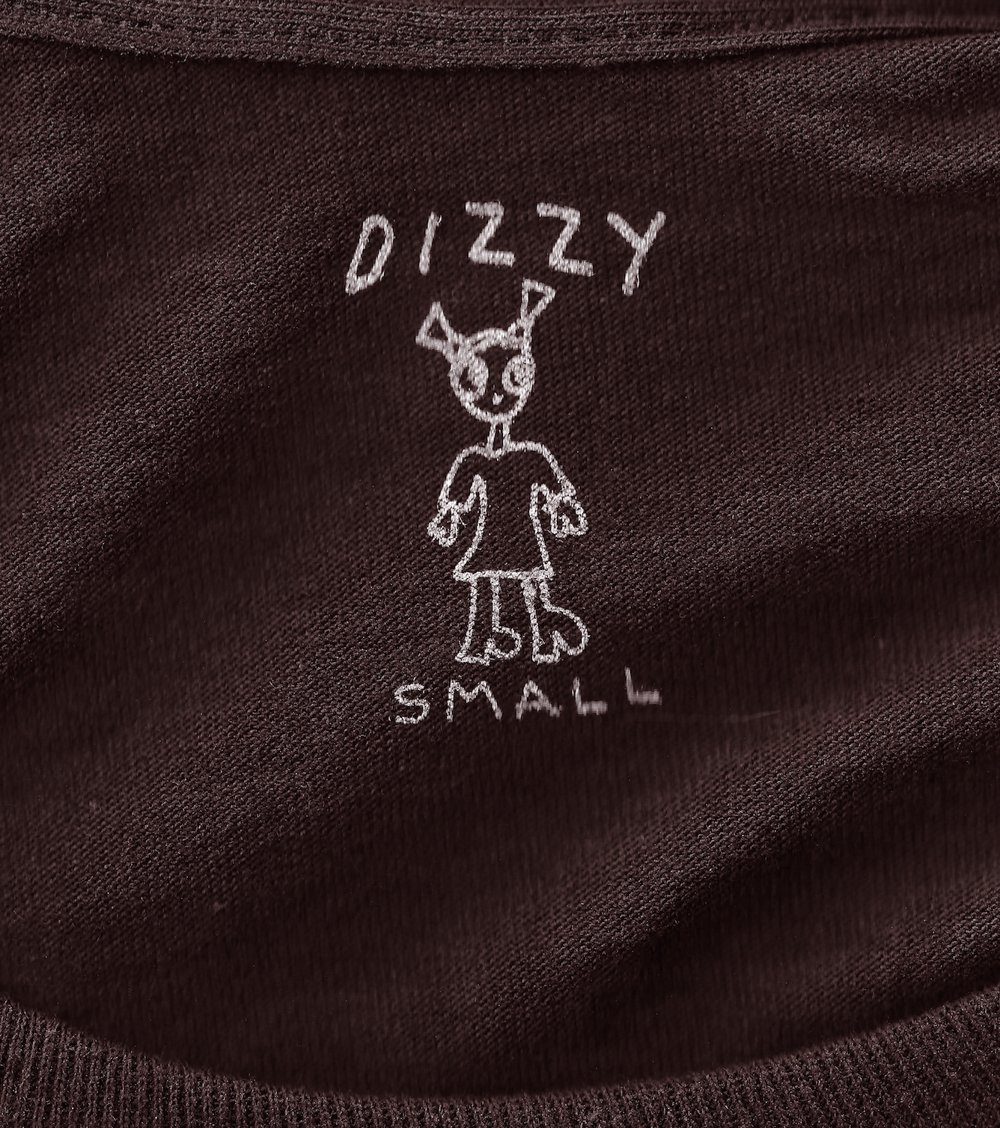 40% of the profits will be donated to REGENERATION ON THE RESERVATION.
Founded by Little Wind and Mesiah SweetGrass, the funds will be used to provide food and supplies, as well as build a sustainable environment on The Wind River Reservation in Wyoming.
More information here: https://fundly.com/regenerationonthereservation
Dark chocolate brown long sleeve shirt with 3D Dizzy girl and Dizzy turtle. Dizzy turtle appears in issue 6 of Dizzy Magazine, launching Summer 2020.
Gildan 100% cotton