JAMAICA JAMAICA by Anna Pollack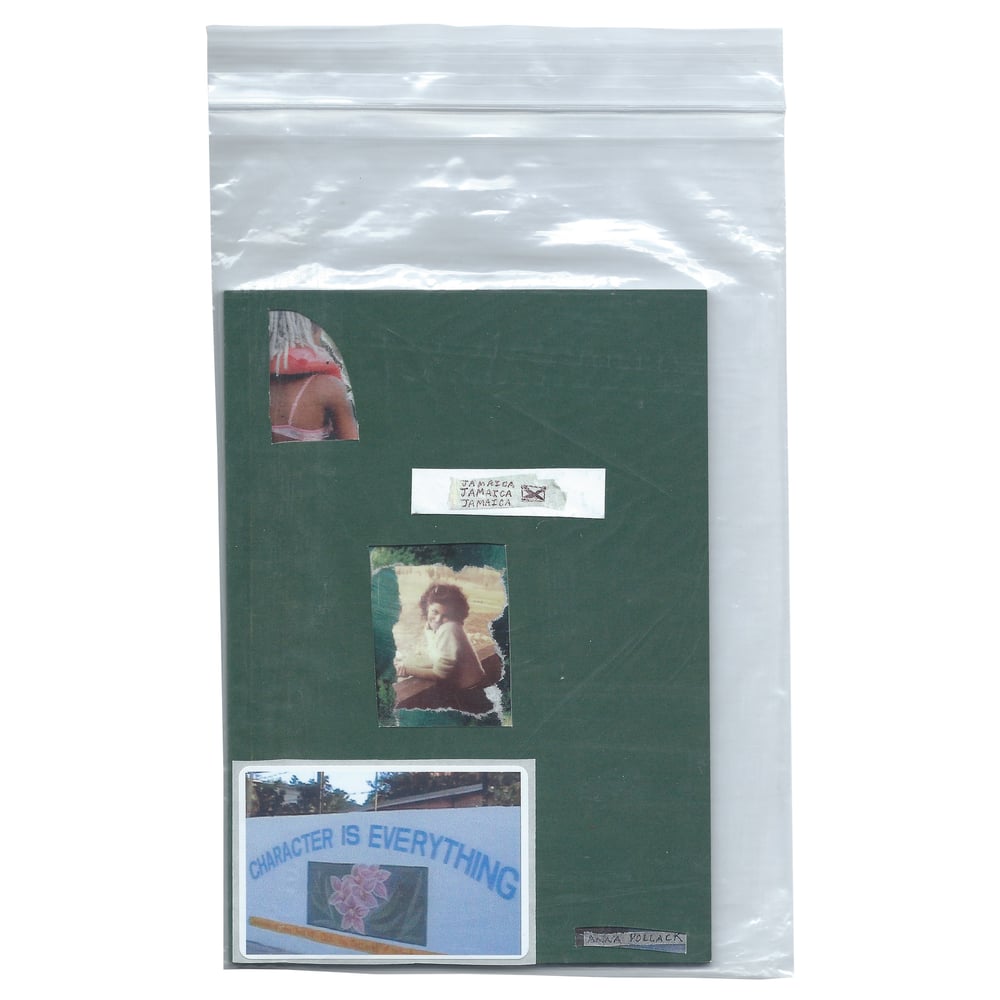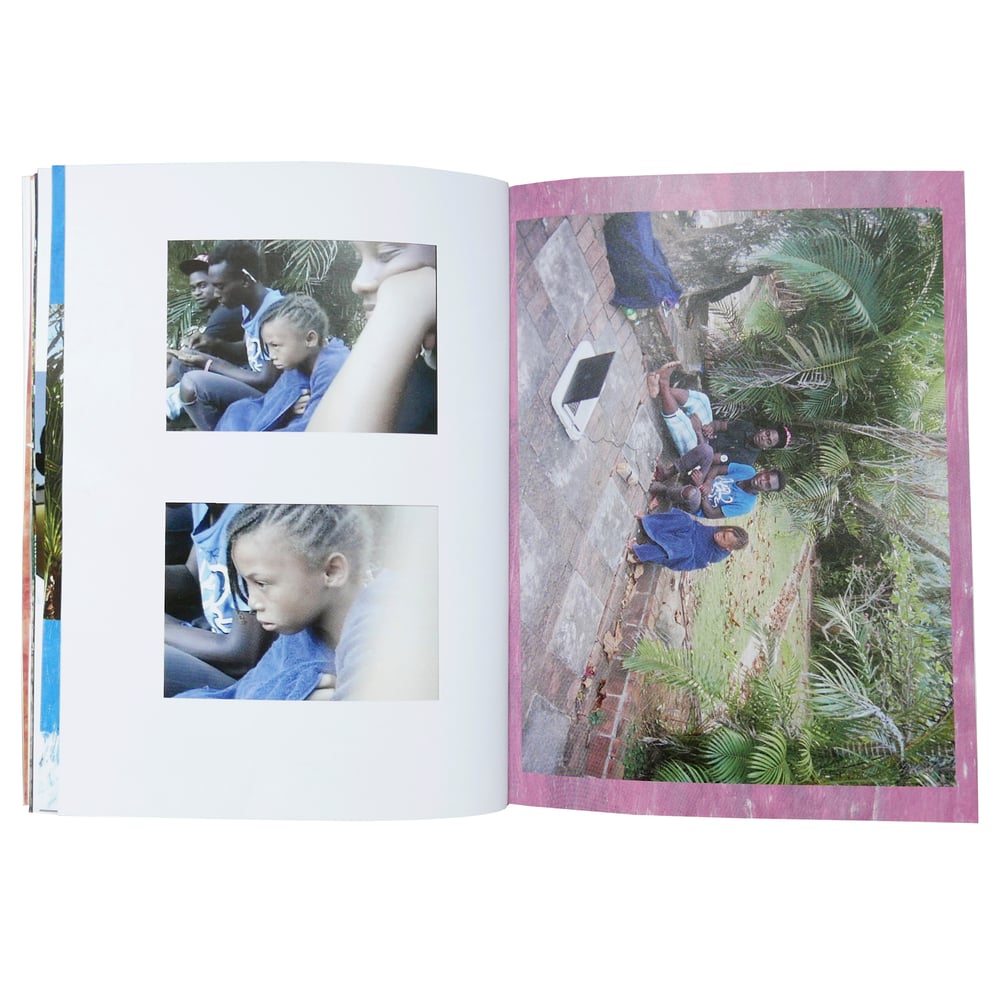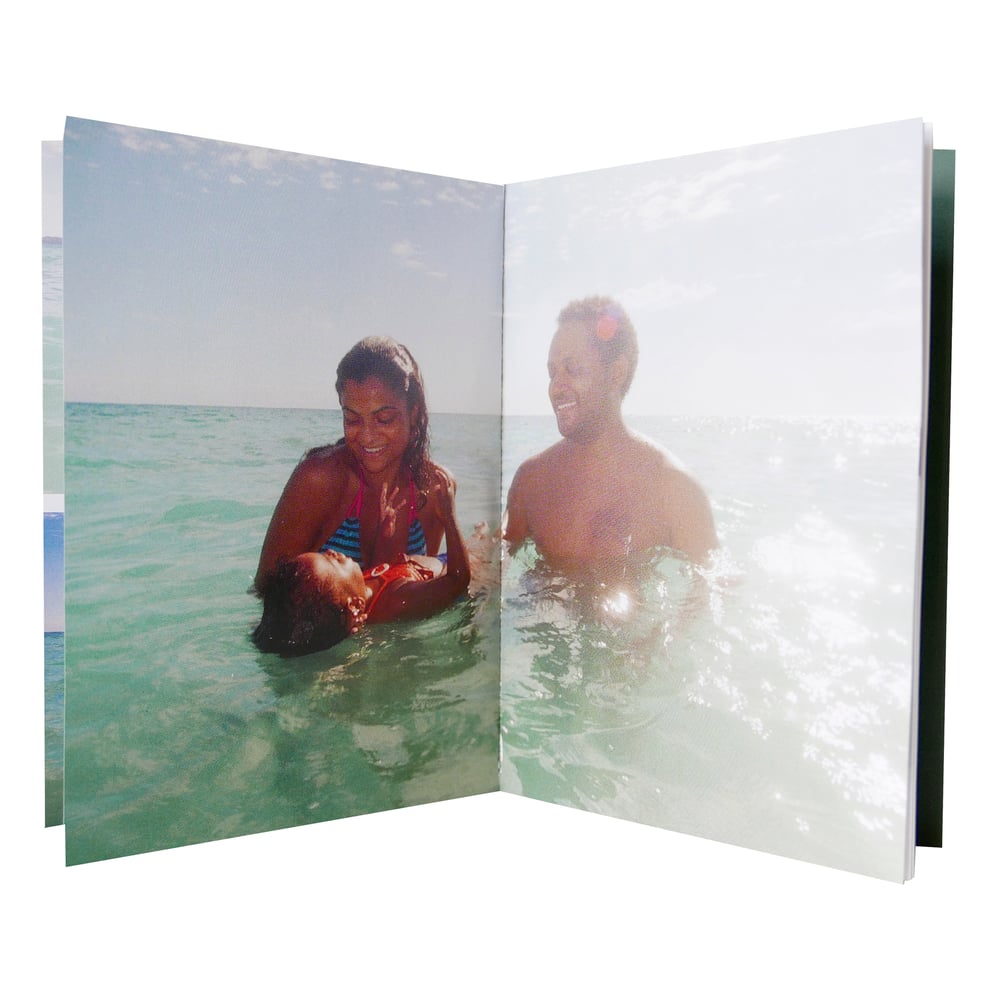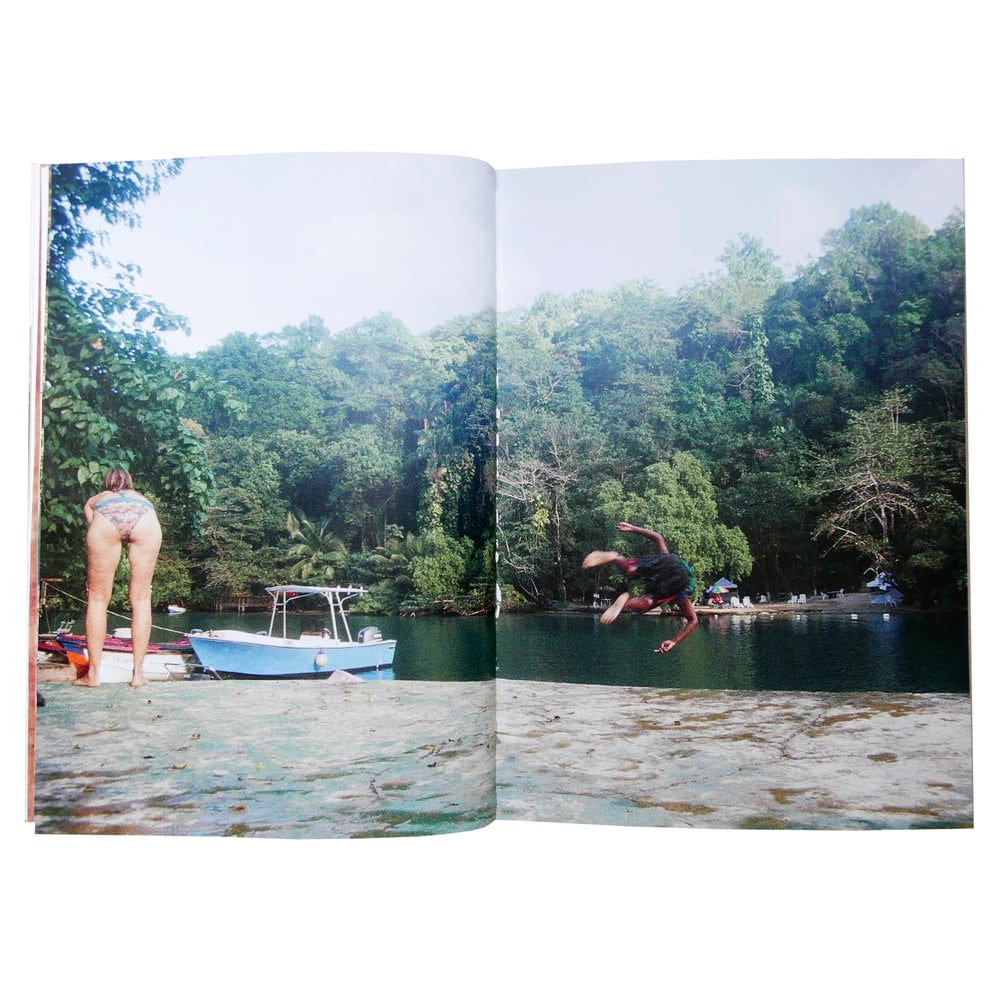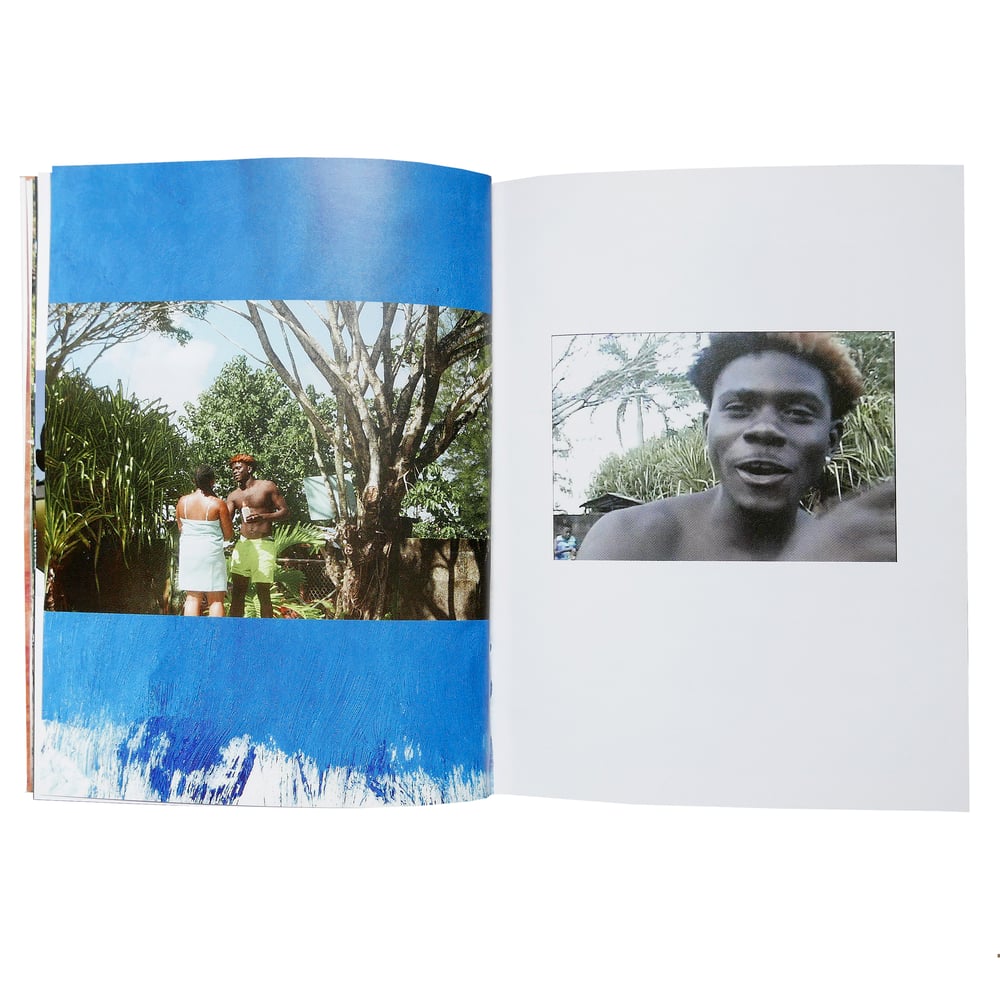 JAMAICA JAMAICA
by Anna Pollack
Each cover is hand-cut and one of a kind. If you are interested in seeing more of the cover variations, please email us: dizzymaginfo@gmail.com
I have no idea what my mother looked like as a child. I don't know how her hair fell on her face, how she would smile. If she stood up straight or was more of a sloucher. I don't know if she was long limbed with her hands and feet looking too big for her body like they did with me.
– Anna Pollack
Dizzy is thrilled to present Anna Pollack's debut book, JAMAICA JAMAICA. Collecting her photographs, video stills, and found ephemera, the publication reflects on Pollack's first visit to her mother's home country. Overlaying paintings with these various mediums, as well as hand written text and motivational messages from her uncles, Pollack collages together fragments of her lineage. She observes the past through the present, spending time with particular individuals who illuminate the perseverance of the island.
We understand that what happened had its roots in an organization that was too hierarchical and too self-absorbed to be able to act properly on the disturbing stories individuals had heard.
– Stuart Hall
https://www.annapollack.nyc/
Acknowledging the generations that existed before her life in Queens, Pollack begins to make sense of the inevitability of her heritage. She begins to notice the harsh outlines, the rough and violent edges of the island's physical landscape, while still acknowledging that, despite it all, the island still manages to remain beautiful.
An island like Jamaica, where people were robbed of their identity and past as soon as they were brought there has created an atmosphere and mentality of pushing forward, whereas Pollack's work is an attempt at pushing back. Reflecting on her trip, Pollack attempts to piece together a personal history that has never fully existed, and which she discovers may be impossible to attain.
This lack of personal knowledge, this lack of a history, is not just unknown in my individual case, but I have discovered is a trait of the island. This urge to find out though, this desire, is one of a privilege unbeknownst to the generations of women who came before me.
– Anna Pollack
Observing this common experience throughout Jamaica, Pollack ruminates on the island's saying, "Out of many, one people."
Those who do not see themselves reflected in national heritage are excluded from it.
– Stuart Hall
Anna Pollack (b. 1995, Queens, NY) is a filmmaker and artist currently based in Brooklyn. Pollack graduated from Tisch with a BFA in 2017. Her past work has been featured and screened in various festivals, platforms and galleries such as region(es) Caribbean film festival, BAM's "See You Next Time" Series, Tanya Bonakdar Gallery, 40 Acres and a Mule Filmworks, Le Cinema Club, and more.
Published by DIZZY
Edition of 75
48 pages
Full color
Perfect bound with hand-cut cover
Comes with "Character is Everything" sticker